ABOUT ERICA
Erica Barth is a facilitator of Connection, Collaboration, and Change.
She combines her background in Social and Organizational Psychology with her wide variety of yoga studies to help individuals and organizations better connect to themselves and to each-other.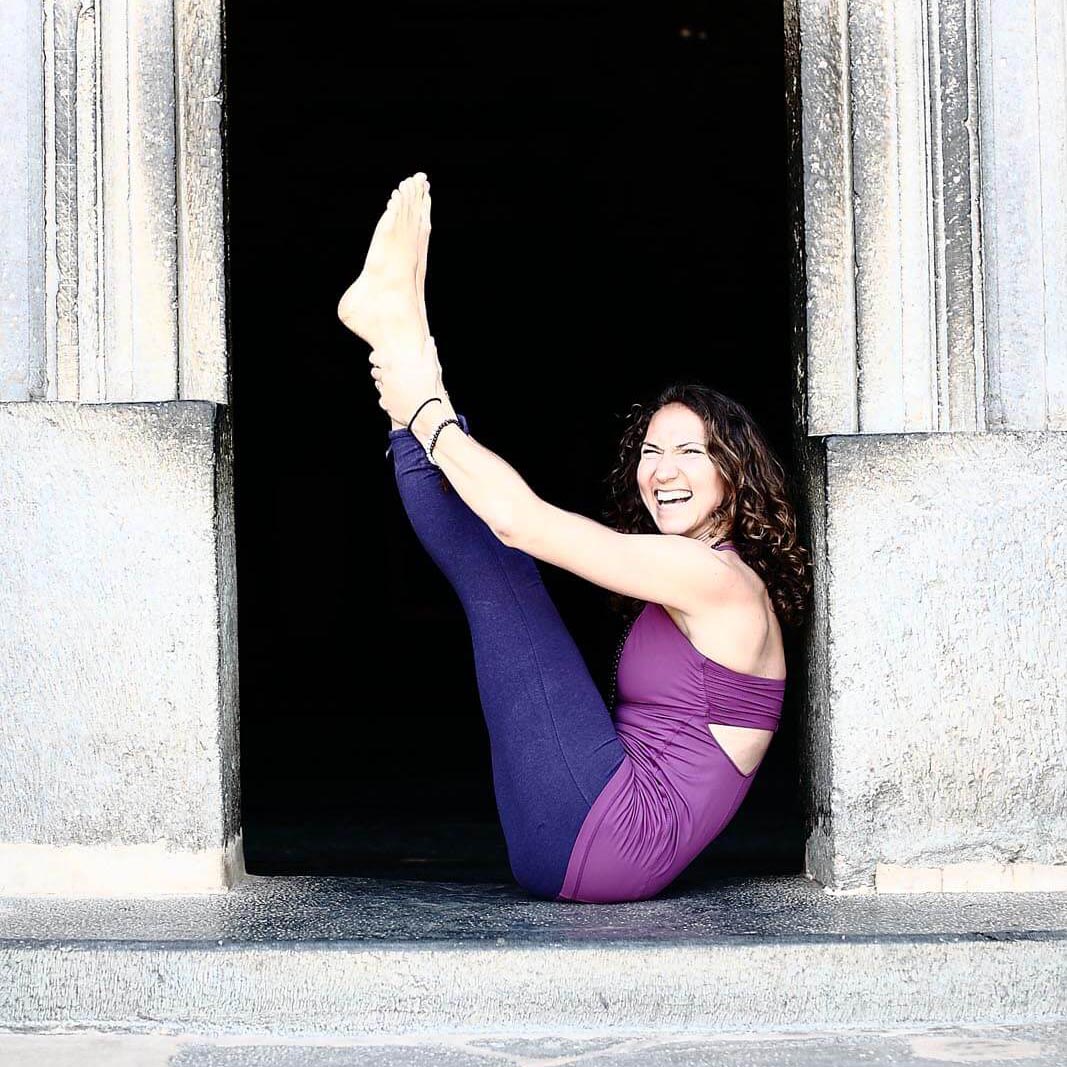 Erica Barth is a proud New Yorker, a life-long lover of movement, a "Yoga-nerd", and the co-owner of Harlem Yoga Studio.  She holds a Bachelors degree in Business from the Wharton School and a Masters degree in Organizational Psychology from Columbia University, where she focused on Group Dynamics and Conflict Resolution.
FINDING YOGA
While training for a marathon in 2001, Erica ran into her first Yoga class and quickly fell in love with the way that Yoga brought strength and flexibility to her body, and even more so, serenity and balance to her mind.  She obtained her teaching certification from the Integral Yoga Institute of New York where she met with her dear friend and they decided to open a Yoga Studio in Harlem with the goal of making Yoga Accessible, Welcoming and Fun for EVERY body.  Harlem Yoga Studio has become one of the most well respected in the city, known for its community focus, broad range of classes for all students, and commitment to social justice issues – It was recognized in 2016 as one of the Top 20 Yoga Studios in New York City by Expertise
TEACHING
In her work with clients both on and off the mat, Erica cultivates  a body and mind connection, and works to help students discover the inherent wisdom of their inner experience in order to feel calm, strong and centered.
Having viewed the world with a systemic lens for many years, Erica sees the internal connection between body, mind and spirit as a mirror (and magnifier) of our connection to one another, and incorporates her understanding of yoga and her background in group dynamics and social organizational theory to help groups and teams work together and engage more effectively.
Training
Erica is certified to teach Hatha, Vinyasa, Yin Yoga, Teens, and Children. Her teaching style combines a focus on moment to moment inner awareness with a playful and alignment based sequencing of postures, inviting students to come into their bodies with the spirit of curiosity, exploration, and gratitude.  She is continually inspired to broaden and deepen her knowledge of both the link between the body and the mind , and the corresponding relationship between individuals and their group/ community, through both Yoga, Psychology, and Neuroscience.  It is her intention and Joy for her teaching to help individuals and groups manifest connection, collaboration, and positive change.
SEE HOW I CAN HELP
Trainings & Affiliations
Integral Yoga Institute – 200 Hour


Sean Corne Vinyasa Training


Off the Mat Yoga Leadership Training


Sarah Powers – Yin Yoga Training


Karma Kids – Teen Yoga Training


The Breathing Project – Anatomy Training


CTZN Well Catalyst – Community Leader


Bo Forbes – 500 Hour Yoga, Mindfullness and Embodiment Training
---